Remember this?
Or that?
Whatever happened to these bold, life-saving campaign promises? The answer is Biden himself. The president-elect predictably negotiated his own party down from the compromise of one-time $2,000 checks (when Rashida Tlaib proposed $2000 monthly) they promised Georgia voters and the nation at-large in exchange for flipping GA blue.
This doesn't come as a surprise to those who were aware that Biden, in wanting to prove he could command Congress as the incoming President, negotiated the second stimulus checks of the Trump administration (attached to an amendment of H.R. 133) from $1200 to $600.
This broken promise for $2,000 direct payments isn't the only failure of the incoming Biden administration, and they haven't even been inaugurated yet.
Let's look at pieces of the incoming cabinet, assuming Biden gets his way in confirmation hearings.
Secretary of Homeland Security ~ Alejandro Mayorkas

Secretary of Transportation ~ Pete Buttigieg

Director of the Office of Management and Budget ~ Neera Tanden

Secretary of Defense ~ General Lloyd Austin (retired)

Secretary of State ~ Antony Blinken
Alejandro Mayorkas is no stranger to the operations of the departments under Homeland Security. In fact, he was Deputy Secretary for the DHS during the late Obama years. The Department of Homeland Security, DHS, oversees operations for CBP, Customs and Border Patrol, and ICE, Immigrations and Customs Enforcement. Furthermore, Mayorkas oversaw these departments as Deputy Secretary when ICE piloted the forced hysterectomies of detained immigrant women (and, presumably AFAB non-binary people) and he has tons of financial conflicts per his 2016 financial disclosure.
Given Biden's ongoing disdain for immigration activists and his service as VP to the "Deporter in Chief" (President Obama), this kind of problematic pick for the agency that controls ICE and DHS shouldn't be surprising.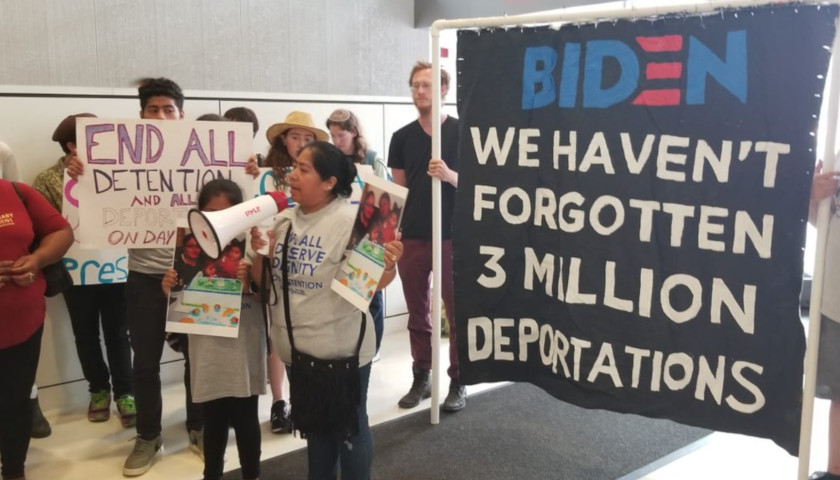 Pete Buttigieg, incoming Secretary of Transportation, was in second place in the 2020 Democratic presidential primaries when he dropped out and endorsed Biden. If promises were exchanged for that endorsement, both campaigns broke the law. As mayor of a small town with an even smaller transit system, "Mayor Pete" has no relevant experience for this role; almost anyone would be better, especially an actual transit worker. In the primaries, Buttigieg couldn't even swing 3% black support. Buttigieg is proof of the Biden/Harris administration's commitment to covering their anti-blackness with platitudes and identity politics.
Incoming OMB Director Neera Tanden once defended American imperialism in the form of destroying once-prosperous Libya by emailing "We have a giant deficit. They have a lot of oil"
The thing is, once one understands Modern Monetary Theory and that this set of economic rules is how monetarily sovereign governments already operate, one sees past Tanden's crude justification as an even-more-blatant excuse for control of crude oil.
The incoming Secretaries of Defense and State are both highly linked with the defense industry. They both have worked with high-level defense lobbyists. Retired Gen. Lloyd Austin has earned just over double the base congressional salary of $174k per year, or $350k per year for sitting on Raytheon's board, and may be allowed to serve on the board and the cabinet simultaneously.
On multiple levels, Biden's commitment to neoliberal austerity and the social safety net of prison and war proves his administration a failure for working people in the USA and abroad before day one.